Doug has worked with many well know songwriters, such as Matt Maher, Martin Sutton, Pam Shayne, Tom Booth, and Jaime Cortez.  
He has many worship songs licensed through CCLI, and publishes his works through this website.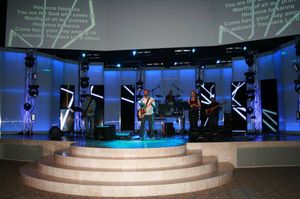 Have you always wanted to write a song for a loved one, friend, or significant other?  I would love to co-write a song with you.  
I have been writing music, contemporary, christian, alternative, pop, and country all my life.  I also compose and arrange for vocal groups, orchestra, band, and any ensemble.  
Songwriting packages start at $150 and are custom tailored to your specific wants and needs.  
I can do a basic writing session and record a basic vocal and instrument track...
Or produce a full band with back ground vocals, guitars, keys, bass, drums, percussion, and almost anything else you can imagine.  
If your dream and vision is to produce and record your vocals professionally, I have access to a professional recording studio in Scottsdale, Arizona.  
Please contact me at doug@dougslatermusic.com for more information on songwriting packages.  I would love to work with you!